How I can prevent my baby from getting sick during the winter?
In reality, there is no guarantee that your baby is free from common winter respiratory illnesses. And it is very difficult to keep out the viruses that cause colds and flu outside the home and kindergartens. Many common viruses in the winter are transported in the air we breathe, for both, if your baby breathes between 4 and 6 feet (1.2 to 2 meters) from someone who is sick, your baby can easily get the virus. What's more, most people who get the winter virus, become sources of infection even before symptoms develop. So keep your baby away from a person blowing his nose, coughing or sneezing will not guarantee that your baby is free from the disease.
Paul Offit, chief of the division of infectious diseases at Children's Hospital of Philadelphia in the United States, also warns that tuck them carefully don't do much. Several studies show that exposure to cold or moisture does not increase the chances that a child will catch cold. Even so, do not give up. There are several simple ways to avoid germs and keep your baby as healthy as possible during the winter.
Keep your baby as healthy as possible
Although it is virtually inevitable that your baby has a couple of colds in the winter, despite your efforts to avoid this, we recommend trying these strategies against germs: Wash hands frequently is the most simple and effective rule to get rid of cold germs and flu. So wash your hands after diapering your baby, blow his nose, or before prepare some food. Also wash your baby's hands frequently, especially before eating (once you eat solid food) and when you return from daycare or abroad.
No need to buy expensive antibacterial soaps, as any soap removes germs from the surface of the skin. Make sure all people who care for your baby to wash their hands. If your baby goes to kindergarten, asked what the rules are established regarding hand washing. If not very satisfactory, do not be shy and ask for a change. You can remind the staff responsible for caring for children that changes you propose will also protect their health. If your child goes to kindergarten, revises the rules on "sick children"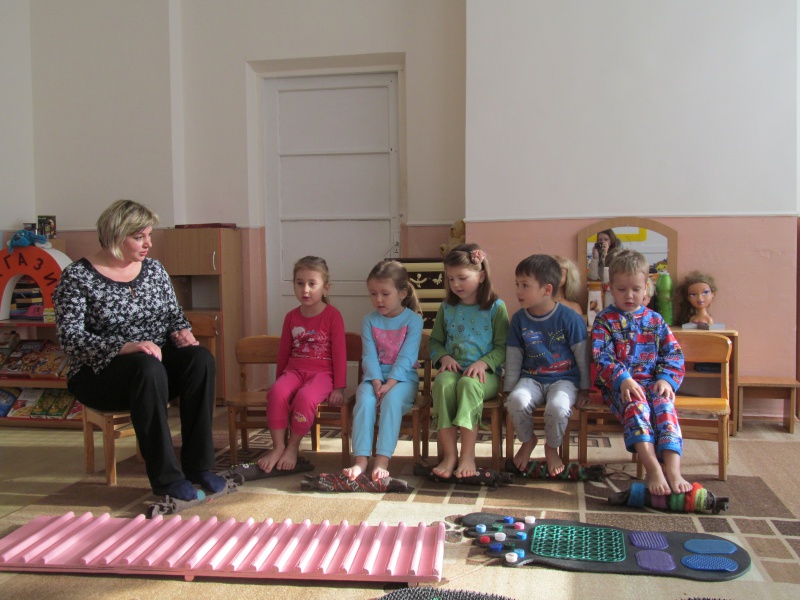 Photo Credit: http://molbuk.ua
Make sure the nursery has reasonable rules that keep children away from sick people. Many nurseries ask that a child with fever, flu, vomiting, diarrhea, or eye infection to stay at home until those symptoms disappear. If you notice that there are sick children in the nursery, it is probably time to chat with staff or principal to implement stricter rules for sick children. Of course, these 'children were as source of infection before showing symptoms, but still do not want to sneeze or cough near your baby.
Vaccinate your baby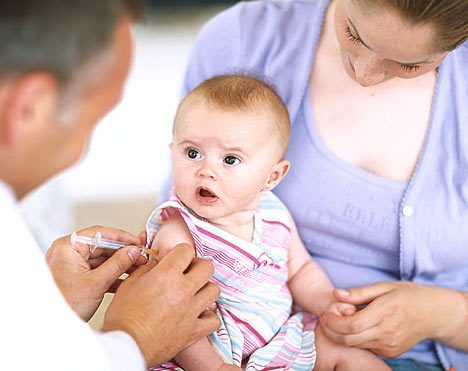 Photo Credit: http://www.newkidscenter.com/
Protect your children from some viruses and bacteria simply by make sure they received all their shots and they are given each year the flu vaccine once they are 6 months old. Do your best to strengthen the immunity of your baby naturally to give your baby optimum immunity, feed him with mother milk if all possible. Once eat solid food, make sure they get all the nutrients they need by offering a wide variety of healthy foods. Set up a schedule to help them get enough sleep every night and daily exercise.
What to do when your baby gets sick
Because children acquire eight to ten colds a year, it is certain that your child will bring home a few bacteria this winter, no matter how hard you try to stop it. When that happens, the best thing to do is keep him comfortable until the virus out of his system.
Here are some tips:
Try a nasal saline solution: Saline drops help thin nasal secretions and release relieving congestion. For best results, use a nasal aspirator (or knob pumping). If your baby allows, tell him to tilte his head slightly back and pumped gently. Then use the same knob to remove mucus. Repeat this process several times a day. Make sure your baby gets enough rest. Although this seems easier to say than do, the more the rest, the sooner your baby you will feel better. Try to take one or two naps a day. When your baby is not resting in the cradle, it carries with quiet activities like reading a story or playing with puppets.
Photo Credit: http://www.taylsntufts.com
This is particularly important at night and during naps, when coughing or breathing difficulties prevent your baby rest. The moist air from humidifier or vaporizer will thin mucus secretions which help your baby to soothe the cough and relieve congestion. Children quickly lose fluids when they are ill, especially if they have fever or diarrhea. To replenish those fluids, often give breast or formula milk. If you think your baby may be dehydrated, give a little water well or an electrolyte solution, if he has more than 4 months old. If your child already consumes solid food, you also can offer very juicy fruits (such as watermelon or oranges), diluted juices or even a popsicle fruit.
Call the doctor when necessary.
Although most winter virus goes on their own after several days, some may become more serious conditions that require immediate treatment. Call your doctor if your baby pulls ear (indicated ear infection); wheeze or have difficulty in breathing (indicates bronchitis or pneumonia); or has diarrhea or vomiting, as both can cause dangerous dehydration. Also call the doctor if your child is under 3 months old and his temperature is 100.4 degrees Fahrenheit (F) or 38 degrees Celsius (C) or greater.
A baby that is small should be reviewed to ensure that does not have a serious infection or serious illness. If your baby is at least 3 months old, ask the doctor's advice to know when to call. Your doctor may suggest that you call if your baby is between 3 and 6 months old and its temperature reaches 101 degrees F (38.3 degrees C) or more, or if your baby is older than 6 months old and her fever reaches 103 degrees F (39.4 degrees C) or higher.
Make hug
Photo Credit: http://cdn2.kevinmd.com
When children feel sick, they need additional care.  So besides stay alert about the temperature of your baby, save time to just hug him. Keep everything in perspective. When you take care of a sick baby, try to remember that most winter illnesses happen in about a week, and in the end, all of which, they strengthen the immune system of your baby. As your baby grows and develops immunity to the virus that cause the common cold, such diseases will be reduced more and more. Meanwhile, continue washing your hands and stock up on tissues.
Read more: